The 7th Lean Healthcare Academic Conference at Stanford
October 11-12, 2022
Almost three years after a Coronavirus challenged the very foundations of how we deliver healthcare across the globe, the Lean Healthcare Academic Conference was convened on Stanford's campus once again. COVID-19 has changed how we deliver healthcare and, more fundamentally, how we interact as a society in ways that we still don't fully understand.  Yet despite the countless challenges we have all faced, it is incredible to see that we are still improving! Perhaps now more than ever, we have an opportunity to rethink how we improve together for all of us – patients, their families and the healthcare workers that serve them. We came together to celebrate our efforts and to share our learnings.  Together we appreciated our incredible diversity which enabled so much learning from one another. Our commitment to improving together throughout the pandemic and into the future demonstrates that our improvement community is resilient in spite of our challenges.
Our focus for this conference was improving together for all, because in 2022 the headwinds seem to be blowing from all directions.  We face challenges in access to care, addressing deferred medical treatments, an epidemic of mental health needs, strained trust between providers and their patients, capacity and staffing challenges and healthcare worker burnout.  Fortunately, Lean management at its core maintains that we can improve value for patients as we support the needs of workers – including in critical areas such as health equity as well as diversity and inclusion.  Our incredible group of speakers were selected to address many of these issues and to share their deep experiential wisdom.  We know that successful lean transformation in healthcare requires the active engagement of our most important resource – our people.  As we emerge from the pandemic into new ways of working, engaging our people remains critical as we adapt to continue to provide value to our patients.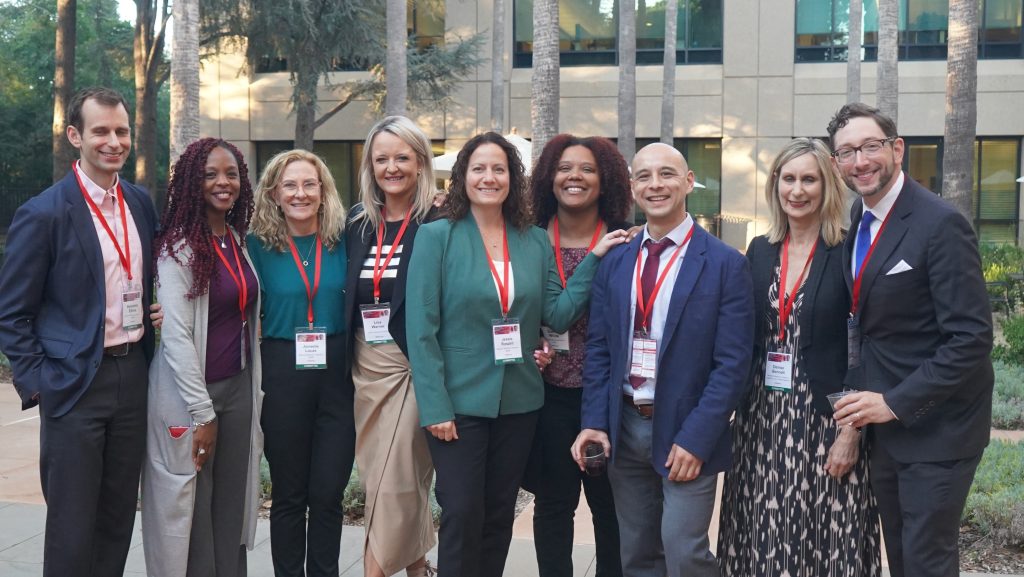 Starting in our first year, the Lean Healthcare Academic Conference was designed to foster an increased and deeper understanding of lean improvement in healthcare with a specific emphasis on learnings from teaching hospitals around the world and more broadly, through a program which follows an academic format. An international call for abstracts continues to serve as the basis of our program. We received a record number (>100) of submissions in 2022 yielding 51 posters and 34 oral presentations.  In accordance with our founding principle, over half the program was dedicated to the improvement work undertaken by our delegates.  We hope this forum continues to serve as a rallying call for further academic collaboration and foster opportunities for each of us to continue to learn from one another as we face whatever challenges lie ahead.
This conference was sponsored by the Stanford Medicine Center for Improvement. We would like to express our sincere gratitude to the multitude of world-class speakers and contributors in our program for their generous participation in this event. The Lean Global Network, through the US and Australian Institutes, continues its support of this event and we are thankful for their contribution and participation.   Critical to the success of any academic conference is the robust support of institutions which encourage their employees to share their learnings; The VA Palo Alto Health System, University of California San Diego Health and Stanford Medicine, are deserving of special thanks as organizations fielding 10 or more delegates sharing their learnings.
Last, but absolutely not least, we would like to express our sincere appreciation to all of you attending the conference.  As we try to advance our understanding of how lean systems to manage improvement can be successfully applied in healthcare, the submission of abstracts and robust participation of delegates is a critical piece to furthering our learning. We are very grateful to all those sharing their work so we can all learn and improve together.
As always, true to our Lean aspirations, we deeply value your participation and feedback.
With warm regards
Lean Healthcare Academic Conference Organizing Committee